About the conference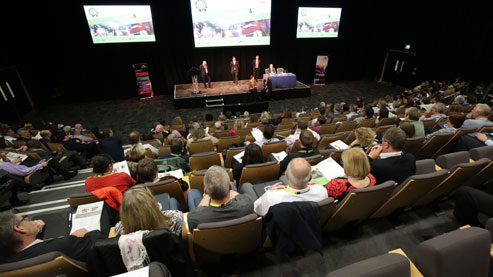 The National Road Safety Conference is staged annually in November and organised by Road Safety GB. The conference moves around the UK, with each Road Safety GB region taking its turn to host the event. In 2016 it was the turn of Road Safety GB South West Region, and the event was held in Bristol.
More than 300 people attended the 2016 National Conference (a record) and a similar number of attendees is expected in 2017.
The exhibition
Each year an exhibition runs alongside the conference. The exhibition is very popular and for the past seven years it has been fully subscribed.
Watch the video above to see the 2016 exhibition.