About the conference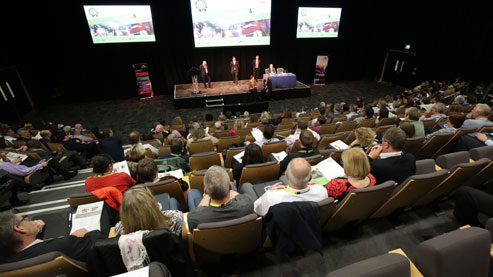 The National Road Safety Conference is staged annually in November and organised by Road Safety GB. The conference moves around the UK, with each Road Safety GB region taking its turn to host the event. In 2016 it is the turn of Road Safety GB South West Region, and the event will be held in Bristol.
More than 300 people attended the 2015 National Conference (a record) and a similar number of attendees is expected in 2016.
The 2016 conference will be launched in early February at which time delegates will be able to book to attend. As in previous years there will be an attractive early bird rate for Road Safety GB and Academy members. For more information please contact Sally Bartrum on 01379 650112.
The exhibition
Each year an exhibition runs alongside the conference. The exhibition is very popular and for the past six years it has been fully subscribed. Watch the video above to see the 2015 exhibition.
There are various packages available to exhibitors, starting from just £550 plus VAT. The exhibition will be limited to around 20 stands in order to ensure delegates have a fair chance of visiting all stands.
The booking process for the exhibition will open early February 2016 at which time all previous exhibitors will be notified and invited to book at a special early bird rate. For more information, or to register interest in exhibiting, please contact Sally Bartrum on 01379 650112.