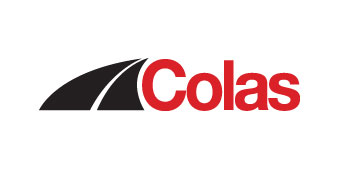 The long-term relationship between Road Safety GB and Colas has extended into a seventh consecutive year with Colas' continued support for the 2016 National Road Safety Conference.
Colas is an ambitious, award-winning business, delivering sustainable solutions for the design, building and maintenance of the UK's transport infrastructure. Its unrivalled expertise is based on its long history and the strength derived from being part of the world-leading international Colas Group.
Managing occupational road risk is a long-established priority for Colas whose award-winning in-house road safety campaign, SAID, was launched as long ago as 2002.
The campaign was re-launched in 2015 as SAID+. SAID+ is designed to improve the safety of Colas' employees on the road, and to heighten their awareness of circumstances they can control to prevent vehicle incidents. The success of SAID+ is reflected in the halving of Colas' vehicle collision incident frequency rate since the campaign was launched.