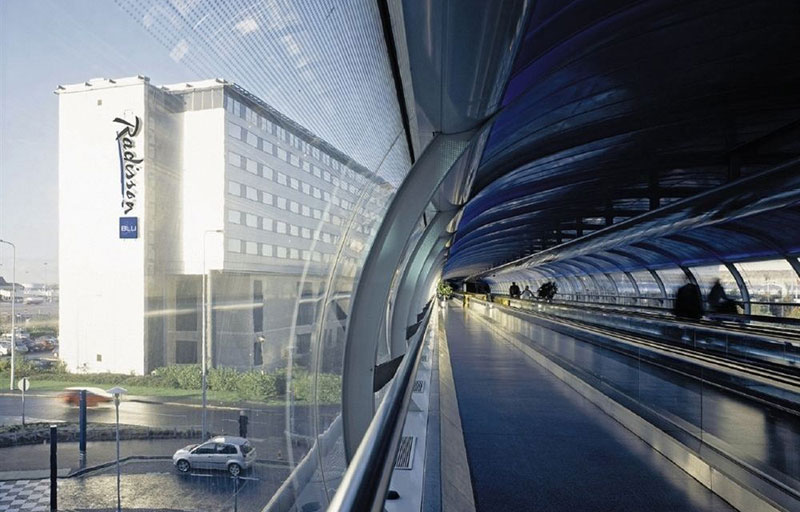 Chicago Avenue M90 3RA Manchester United Kingdom
+44 161 490 5000

  |  Email
Click here to download joining instructions for delegates.
The 360-bed Radisson Blu Hotel Manchester Airport is linked directly to Manchester Airport, an international transport hub. It is also linked to the airport's train and metrolink stations, and located just off the M56 Motorway. Trains run from Manchester Airport Station every 10 minutes to and from Manchester Piccadilly Station in the city centre, with a journey time of around 15 minutes.
The hotel's location makes it a prime conference hub, with 31 well-equipped meeting spaces to serve business guests. The venue's facilities have been developed by professional meeting experts and perfected from years of hosting a variety of events, including two other annual road safety conferences, organised by Road Safety Support and TISPOL.
Parking
Delegates are advised if at all possible to travel by public transport, ideally by train. The conference venue is less than 5 minutes walk from Manchester Airport Station, along a covered walkway.
If you have to travel by car please read the following parking information carefully.
Car parking within the hotel car park is subject to availability and charged at the following rates for conference guests:
£9 per car/per day & £15 per car/per overnight
Please note that parking tickets are not issued. Parking is paid for at either the business centre reception desk on level 1 (day) or at the hotel reception desk on level 3 (overnight). Car registration details must be given.
If the hotel car park is full, you will be redirected to the Manchester Airport Terminal 1 Arrivals Car Park. This car park charges a significantly higher rate than the hotel car park. The hotel has a negotiated rate of £25 per day per car, but the rate is not valid for overnight parking. This price is controlled by Manchester Airport and is subject to change without notice. Payment can be made at the hotel level 1 in the business centre.
For more information about parking visit the hotel website.
---
Directions by road
By car from the north:
Exit the M60 at junction 4 onto the M56 sign-posted Manchester Airport. Exit the M56 at junction 6 and follow signs for the airport to reach the Radisson Blu Hotel and parking facilities.
By car from the south:
Take the M6 to junction 20 and then follow the M56, exiting at junction 6. Then follow signs for the airport.
---