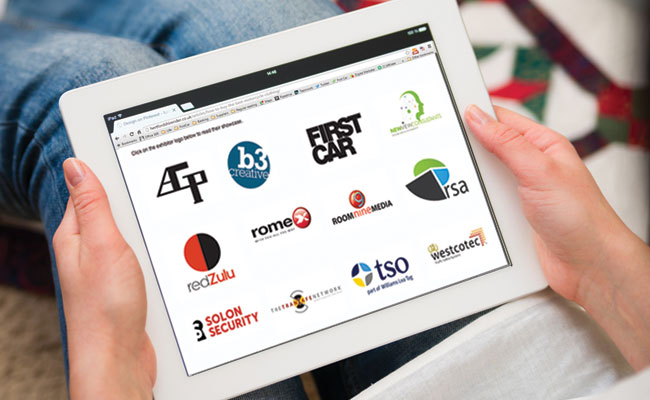 The exhibition which runs alongside the 2016 National Road Safety Conference is now fully subscribed, with 24 companies set to showcase their products to delegates attending the event.
The 2016 National Conference is being organised by Road Safety GB South West region and will take place at the Bristol Marriott Hotel City Centre on 15-16 November. The two-day event is co-sponsored by Colas, Insure The Box, Jacobs and Jenoptik Traffic Solutions UK.
The 2016 exhibition, which will run during conference refreshment breaks, will be the largest in the event's nine-year history.
Exhibitors will be showcasing a wide range of road safety-related resources, products and services – from magazines and booklets for schools, to vehicle activated signs, camera technology, telematics insurance, driver retraining courses, road safety apps, merchandise, safety and hi-vis clothing, and various consultancy services.
Details of all the organisations taking part in the exhibition will feature in the 'Exhibitor Showcase' which can be accessed online, and in the delegates' handbook which is distributed at the event.
With a more than a month still to go until the event, 275 people have already registered to attend and the final number looks set once again to top 300.
The main agenda this year features sessions on road user psychology, public health & road safety, social marketing and a round up session covering other topics.
The programme also includes the now traditional Question Time session, while The Fringe will once again run alongside the main agenda.
This year also see's the introduction of a new optional session, 'Pick my brains', in which experienced road safety practitioners will provide advice and help on a small group basis. Topics covered in this session include charging for road safety services, the SCP service, working with the fire service, getting the most out of data, and Bikeability. Delegates have to pre-register to attend 'Pick my brains'.
Anyone thinking of attending National Conference 2016 is advised to register as soon as possible. Alternatively, for more information contact Sally Bartrum on 01379 650112.
The full list of exhibitors for the 2016 National Road Safety Conference is:
Colas (sponsor), Insure The Box (sponsor), Jacobs (sponsor), Jenoptik Traffic Solutions (sponsor), Wescotec, Keltic Clothing, Red Zulu, FirstCar, The Transafe Network, Solon, Security, Road Safety Analysis, AA DriveTech, Safe-Speed, Siemens, TTC Group, Bristol Oilskin, Buchanan Computing, New View Consultants, Romex World, AG Products, Room 9 Media, ILM Software, TSO & B3 Creative.