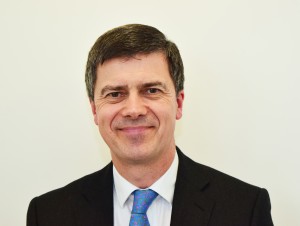 Gareth Llewellyn joined DVSA in March 2016 having spent most of his career in the private sector.
He has held global executive roles with National Grid and Anglo American, winning a number of awards for his work on responsible business practices and safety. As a non-executive director, Gareth floated the waste management company Biffa plc and established the DfT's Renewable Fuels Agency.
More recently he was Executive Director at Network Rail where he was instrumental in changing the culture of the organisation. Gareth is currently a non–executive director at Harwich Haven Authority which provides pilots for ships arriving and departing from Felixstowe, the UK's largest container port.
Presentation: DVSA's strategy for the next 5 years (working title – more details to follow)