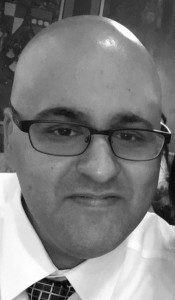 Nadeem has been working in highways for more than 15 years. He studied automotive engineering and developed an interest in crashworthiness, resulting in a career in road safety. He has also studied on a part time MSc course in Transport Engineering and Planning to gain an in-depth knowledge of highways and transportation.
One of his first roles was seconded within a road safety engineering team responding to residents and politicians, as well as analysing, designing and delivering schemes.
Following a number of projects and secondments, including a spell as team leader of the collision investigation unit at Manchester City Council, he was despatched to Qatar as a specialist for the Qatari Government's Road Safety Framework.
Nadeem returned home to the UK in 2013 to start a new role at Transport for Greater Manchester (TfGM). In his current role as safer roads manager he leads on the many and varied day-to-day intervention activities of DriveSafe, the casualty reduction partnership, including operational intelligence, maintenance and digitisation of safety cameras on behalf of the 10 local highways authorities and Greater Manchester Police.
Away from work Nadeem spends his time teaching his two-year-old son how to wash his car without scratching it, fair weather cycling, following the British Touring Car Championship and supporting Formula 1 Driver Lewis Hamilton. He is also a committee member for the Society of Road Safety Auditors and a school governor for a Multi-Academy Trust.
Topic: Speed and speed management
This session will focus on matters relating to dealing with the public and media on queries relating to the setting of speed limits and the use of speed cameras.