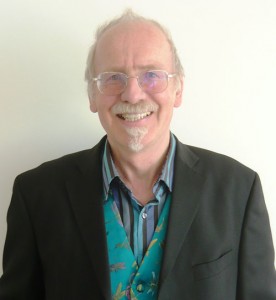 Patrick Lingwood's 30-year career in walking and cycling has included overseeing the Cycle City and Town programme and as cycling advisor to Minister of Transport Norman Baker at the DfT.
He was also ERCDT Cycling Co-ordinator for South East Region, a researcher at Oxford Brookes University, a member of NICE group developing public health guidance (PH41) on walking and cycling and a major contributor to the preparation of LTN 2/08 on cycling infrastructure.
In 2015 he organised a conference on modern roundabouts, showcasing the Union Street turbo-style roundabout.
Presentation: Turbo-roundabouts – promoting pedestrian and cyclist safety and comfort at busy urban roundabouts
Large roundabouts are common in urban areas because of their benefits to traffic movement, but are generally regarded as major barriers and safety hazards for cyclists and pedestrians.
In October 2014, Bedford converted an existing busy 2-lane roundabout (34,000 vehicles per day) with high pedestrian and cyclist casualty rates to the first turbo-style roundabout in Britain.
As part of various design innovations, cycling Zebras were installed on all four arms to cater for the needs of the 500 cyclists and 2,500 pedestrians crossing. With four years of data collection on traffic flows, speeds and queuing as well as pedestrian and cyclist crossing data, the significant benefits of this innovative design in terms of promoting cycling and walking can be evaluated.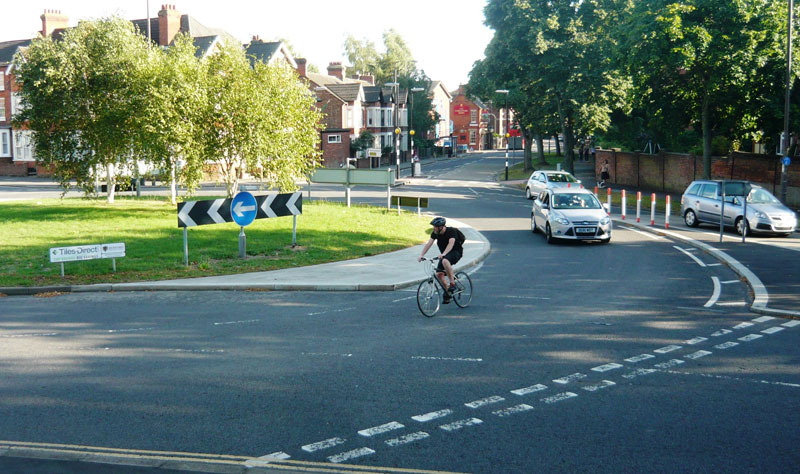 This presentation will briefly recount some of the challenges getting initial political approval and responding to sometimes hostile media feedback, then evaluate how the roundabout works in comparison to other roundabouts and finally set out the details of its benefits for user safety and comfort.