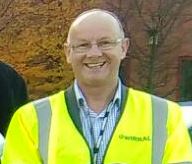 Paul Leatherbarrow has worked within the field of road safety for more than 20 years across a number of local authorities. Previously a qualified and practicing ADI, driver trainer and professional driver (including HGVs and buses) since the late 80s, Paul has always had a passion for road safety. The skills and knowledge gained during his work history have been important in the development of the 'Mind Your Business – Road Safety at Work' project within Wirral Council.
Presentation: Mind Your Business – Road Safety at Work
The Department for Transport states that more than a quarter of road traffic incidents involve someone who was driving for work at the time. Wirral Council's Mind Your Business (MYB) project is the only local authority project in the north west of England to offer such a full and comprehensive programme.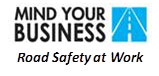 The MYB project has actively engaged with over 80 businesses and organisations within Wirral including Royal Mail, the NHS, Asda, Biffa and Unilever. Recently a large national employer has approached the MYB team to support their company – one of a number of businesses who are now beginning to pay for the MYB team's support.
The presentation will share with delegates the successful methods used to engage with businesses and illustrate the importance of a flexible approach when working with employers. The presentation will also cover key successes and the trials and errors which has made the project the success it is today.