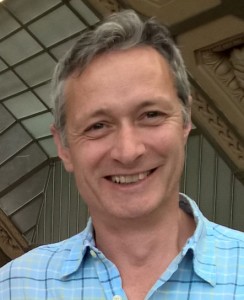 For the last nine years, Paul Robison has been involved with Bikeability, the national cycle training scheme, first for Cycling England and then as project director for the Department for Transport's support contract.
Paul is a chartered engineer with an entrepreneurial attitude: he has founded and run companies, social enterprises and charities both in the cycling sector and in software.  He has a thoroughly international outlook and has set up offices for businesses in Russia and the USA, and ridden his bike in more countries than he can remember!
Paul says his main goal in life "is to persuade as many people as possible to take up cycling as a means of transport and for simple pleasure".
Presentation: Bikeability – training for more cycling and safer cycling
This presentation will cover how Bikeability works, what evidence there is to show that it achieves the outcomes it aims to (more cycling and safer cycling), and how it is funded and delivered. It will also cover the roles of various organisations involved with Bikeability, including The Bikeability Trust, and the future direction of the programme.