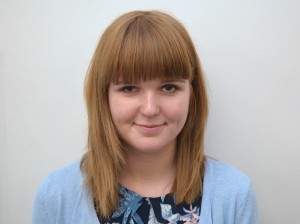 Rebecca joined RoSPA as a Research and Evaluation Officer in July 2016 after completing a degree in Sociology at the University of Birmingham.
Rebecca has worked on implementing a number of improvements to RoSPA's Road Safety Evaluation website, including a series of webcasts explaining each stage of the evaluation process, an online question bank to assist road safety practitioners in designing evaluation questionnaires, a new question set for the e-valu-it toolkit designed specifically for road safety practitioners evaluating young driver interventions and an evaluation guide to support practitioners who would like to design an evidence-based road safety intervention.
Presentation: Evaluation Webcasts (working title)
Rebecca will talk about the importance of evaluating road safety interventions, before speaking in more depth about the 11 webinars on the evaluation process that RoSPA have recently uploaded to the Road Safety Evaluation website, which aim to provide road safety practitioners with easy to follow advice on how to evaluate road safety projects.
Rebecca will also mention some of the support available through the Road Safety Evaluation website, and through RoSPA for road safety practitioners who would like more advice on evaluating their interventions.