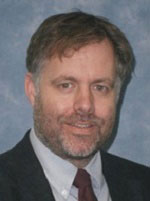 Dr Shaun Helman is a cognitive psychologist who has been involved in researching road safety and driver behaviour for the last 15 years.
He is particularly interested in the links between driver behaviour and safety outcomes such as collisions and injuries, and in high-risk groups such as young and novice drivers, those driving for work, and motorcyclists.
Presentation: Transforming the practical driving test
Between 2014 and 2017 TRL undertook research on behalf of DVSA to test the impact of a new driving test on young and novice driver safety. The new test, designed by DVSA in consultation with a number of road safety professionals, introduces a satnav element to the independent driving section of the test, and introduces modifications to the manoeuvres undertaken.
The underlying focus of these changes is to encourage a wider range of on-road practice  during the learning stage, leading to potential safety benefits post-test. This presentation will include the findings related to the impact of the new test, which on this basis (and on the basis of public consultation) is being implemented in December 2017.
It will also include findings related to the learning to drive process in GB more generally, and to post-test driving in the first six months of licensure. Implications for future research, including the current work being undertaken to evaluate different pre- and post-test interventions for young and novice drivers, will also be discussed.