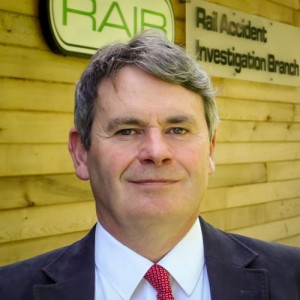 Simon French is a graduate of the London School of Economics and joined the railway industry in 1982 as a management trainee. He held a number of operational posts in British Rail and worked on number of major railway projects including the Channel Tunnel and Heathrow Express.
In 1998 he joined the client organisation for the Channel Tunnel Rail Link (now known as HS1) as the Head of Operations and Safety. In 2004 Simon joined the newly formed Rail Accident Investigation Branch (RAIB). After six years as Deputy, in 2015 he was appointed to the role of Chief Inspector.
The RAIB is the independent body tasked with the investigation of railway accidents in the UK.
Presentation: Lessons from 12 years of rail accident investigation
Simon will talk about 12 years of experience investigating railway accidents. He will also draw comparisons between accident investigation in rail and road and will discuss how the principles of independent railway accident investigation might be applied to the road sector.