Get Your Coat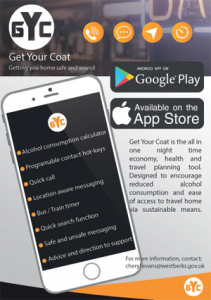 Get Your Coat is an app intended to provide an easy planning tool for travel after a night out to ensure people can get home safely.
The built in drinks tracker allows the user to keep track of their own alcohol consumption to try and encourage a healthier lifestyle, helping them to keep track of how many units they're consuming and how that translates into calories, and how many steps it would take to burn it off.
The travel options on the app allow people to choose from their own phone contacts a designated driver, or perhaps someone who will be giving then a lift. Then when the time comes to leave they can call them at a press of a button, or send them an automated message with the location to say that they're ready to be picked up. Or if they have a preferred taxi number, they can program that in so that they're contactable at the push of a button.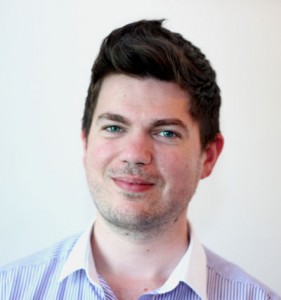 Steve Ferris, Agilysis (on behalf of Safer Roads Berkshire)

Steve has been working with Agilysis for the past five years. As part of the Agilysis team, Steve has worked on a number of creative and technical projects that have sought to draw together the relationship between data and delivery, to produce high quality and engaging education packages that work. Steve's expertise come from a technical understanding of the creative.
Prior to joining Agilysis, Steve was involved in the production of high quality print advertising and marketing materials for national publications. This 'ground up' approach allows for connections to be made between delivering attractive design, coupled with data and insight. Since moving to Agilysis, Steve's role has diversified to include all aspects of media creation, delivery and management.