PC Tom Fletcher, Briony Williams & Kate Bramford
PC Tom Fletcher, Roads Policing West Mercia Police; Briony Williams, Head of Applied Social Sciences, University of Worcester; and Kate Bramford, Senior Lecturer and Course Leader Applied Criminology, University of Worcester.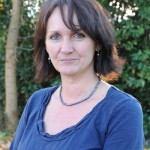 Briony Williams originally trained as an occupational therapist; her main area of clinical experience has been in community mental health and substance misuse services throughout the UK. She has been an educator since 1999 and held a number of roles including lead for mental health strategy.
Briony has a special interest in helping students to integrate theory and practice learning. She has gone on to write topics including dealing with crisis, child and adolescent mental health and adult mental health. Her interest in drug driving stemmed from her time working in a substance misuse and mental health services.
Kate Bramford originally qualified as a social worker and subsequently worked for 22 years in the Criminal Justice System as a probation officer, practice development assessor, learning & development manager and head of learning and organisational development.
She was originally seconded to the University of Worcester to design, develop and deliver the Applied Criminology course. Due to the work-based element of the course she has a well-established working relationship with the police and safer communities sector.
Her research to date has focused on the application of theory to practice. Kate is also undertaking her Professional Doctorate in Criminal Justice (DCrimJ) and her research area for this is professional boundary transgressions and violations in probation practice.
Tom Fletcher is a roads policing officer with West Mercia Police, based in the operations department for Worcestershire. He has been a front line uniformed officer for nearly 10 years. He has previously worked for West Midlands Police in uniformed response and Gloucestershire Police as a firearms officer.
Tom is also a road traffic family liaison officer, and is heavily involved in developing road safety campaigns - principally, seeking new ways to provide an evidence base to education and enforcement initiatives. His collaboration with the University of Worcester is fully supported by chief constable Anthony Bangham, the National Police Chiefs Council's lead for roads policing.
Presentation: A multiagency research project on drug driving: using the research process to increase knowledge and change attitudes
This presentation will outline a multiagency working group, concerned with road safety and preventative measures, which was convened to explore the issue of drug driving and the potential for research to inform a drug driving awareness campaign, with a particular emphasis on younger people, cannabis and driving.
The mixed methods research was designed to not only gather relevant data, but also to enable participants to increase their knowledge of driving under the influence of drugs.
The findings, specifically how long cannabis stays in the system, are being used to inform a road safety campaign involving students from the University of Worcester.