Julie Dagnall & Claire Waterhouse, Directors, Child Seat Safety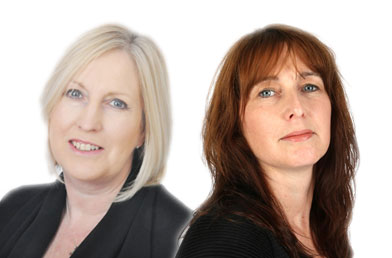 Julie Dagnall and Claire Waterhouse both have more than 20 years' experience in developing and delivering training courses and educational lessons, and are acknowledged experts in the field of child in-car safety.
Both enjoyed long careers as local authority road safety officers in the north west of England, before setting up Child Seat Safety in 2011. They have developed and launched the only nationally recognised qualification in Child Seat Safety Awareness. Accredited by the Institution of Occupational Safety and Health (IOSH), it assists retailers, manufacturers, public service safety advisors and emergency service personnel, in providing the right advice to parents and carers.
As Road Safety GB's national specialist on in-car safety, Julie Dagnall advises local authorities and the public on all aspects of child car seats.
Presentation: Car Seat Smarter – Online Course
Every year on average Child Seat Safety checks over 3,000 child seats and children. We are still finding that around 50% are incorrectly fitted or the child is incorrect in them.
Some of the events are police-led, with officers pulling over people who have children or child seats in their vehicles - this is used as an educational initiative, with fines and prosecutions only pursued if the circumstances are really serious.
For a while Child Seat Safety has been working on a course (similar to speed awareness) that people could be directed to for advice and help – to be used as an alternative to prosecution and as an educational tool.
Avon and Somerset Police Force has secured funding to produce and implement such a course, similar to its Cycle Smarter initiative that has been running for around 12 months.
The new online Car Seat Smarter course will take participants through a serious of modules, based loosely on the qualification course Child Seat Safety runs - building up their knowledge so they can make informed choices when using and buying a child seat. At the end of each module there will be a test question before they are allowed to move on to the next stage.