2019 agenda – Question Time (Weds 13 Nov, 11.45 – 12.45)
Chief Constable Nick Adderley
Northamptonshire Police & National Police Chiefs' Council (NPCC) Lead for Police Motorcycling and the Criminal Use of Motorcycles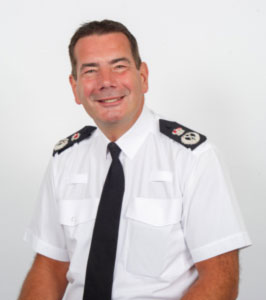 CC Nick Adderley has a keen interest in roads policing, which is a priority for his force.
The county of Northamptonshire has an extensive road network including the M1 and A14, upon which the local warehousing and distribution industry is heavily reliant.  The proximity to London and other large cities also brings with it the challenge of policing the roads to tackle serious and organised crime and terrorism, while maintaining safe and efficient roads for all road users.
In the short time he has been with Northamptonshire Police, CC Adderley has reintroduced a road crime team to target criminal use of the road network and this new team will work closely with our other policing units and officers to ensure that roads policing is the responsibility of each and every officer in the force.
Through his work with the NPCC Motorcycling Portfolio, CC Adderley leads the BikeSafe initiative. This national programme brings the police and motorcyclists together in a positive forum to inform and educate this vulnerable user group about collision causation and safer riding, and helps bridge the gap to further rider training schemes.
In his spare time Nick can often be found tinkering with either a classic car or motorbike, ably assisted by his golden retriever and a Haynes Manual.
---
Philippa Young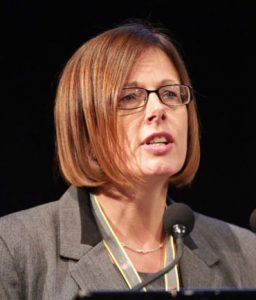 With more than 25 years' experience in the road safety profession, Philippa Young has managed both safety engineering and road safety ETP teams, as well as school travel planning teams in local authorities across the country. Having worked in local authorities for so long, Philippa has seen and managed many challenges with regard to how services are funded and delivered.
She was appointed group manager in 2013 and considers her team in Warwickshire to be a true integration of the four Es; combining expertise in data analysis, road safety education, training and publicity, casualty reduction, highways engineering and driver education services.
Philippa led on the Strategic Commissioning Review of Highway Services across Warwickshire when the local authority was considering the commissioning of all services. Her review advocated the continued internal delivery of services alongside the development of internal business models.
In 2013 Warwickshire County Council announced that it would be removing virtually all the revenue funding for Road Safety ETP work from May 2016. Philippa's team has introduced a series of initiatives to ensure that the service is maintained, including appointing a business development officer and charging for resources and services.
Philippa joined the Road Safety GB Board of Directors in November 2018, when she took up the post of vice chair.
---
Angela McShane
Founder of The Reinvention: Triumph over Injury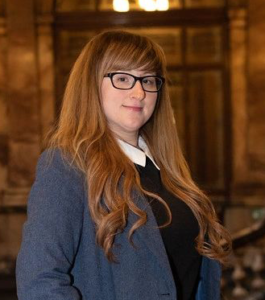 Angela McShane created The Reinvention, a community interest company, following a road traffic incident which left her with life-changing injuries.
The Reinvention aspires to be a leading voice for road safety through public speaking events, workshops and conferences. Along with this, it is building a support network for individuals who have suffered traumatic injuries, helping them rebuild their confidence and belief to achieve their life goals.
In its short life span, The Reinvention has already achieved a great deal. Angela was the focus for Road Safety Scotland's recent drink-driving winter campaign and ambassador for their Don't Risk It campaign.
The organisation has worked closely with emergency services in delivering powerful, inspiring talks at a number of schools and institutions across Scotland over the last two years. It has been a focal point for safer traffic in towns and cities, as well as working in partnership with Police Scotland's New Driver Scheme.
In addition, The Reinvention is working in tandem with NHS Scotland, developing and delivering support for individuals and families on their journey from trauma to triumph. Angela has also delivered an inspirational key note speech to over 200 women at an international life retreat in Miami, run by a New York best seller.
The Reinvention's goal is to inspire, mentor and educate for global change for those who have suffered life-changing injuries and be at the forefront of road safety awareness.
---
Richard Owen
CEO, Agilysis
Richard Owen is an established international expert in the field of road safety and has extensive experience in assisting organisations turn road safety policy into practise.
In over 16 years' experience of collecting, analysing, visualising, and evaluating road safety data he has worked with local authorities, police forces, national governments and research organisations. He has been responsible for the creation of bespoke practitioner workshops covering safe system implementation, evaluating road safety interventions, and measuring risk on roads.
He is a member of several road safety panels working with PACTS, CIHT and the International Transport Forum at the OECD. He regularly presents at conferences across the globe, helping to share much of the excellent work carried out by UK road safety organisations.
---
Dr Neale Kinnear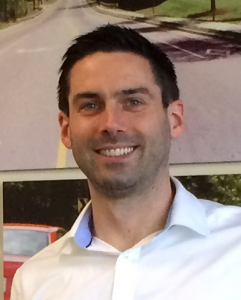 Dr Neale Kinnear is a chartered psychologist in the study of human behaviour and transport. He regularly leads and contributes to research projects for high profile clients providing technical expertise for evaluation, research, and evidence-based policy.
Neale has extensive knowledge and experience of international scientific literature in relation to driver behaviour - particularly that of young and novice drivers, graduated driver licensing, driver training and education, distraction, telematics, speeding, and electric vehicles. His knowledge and expertise has been published in peer-reviewed academic journals, international books and has been presented widely at national and international conferences.
Neale sits on the Young Driver Subcommittee and the Standing Committee on Operator Education and Regulation at the Transportation Research Board (TRB), USA. He also sits on the Expert Panel for Road Safety Education Australasia.
---