2019 Workshops (Weds 13 Nov, PM)
The conference programme includes a series of optional workshops to be held on the afternoon of Wednesday 13 November. The facilitators will give a brief introduction to the topic and then answer questions and deal with issues raised by attendees. The confirmed workshops and facilitators are detailed below.
Scroll to be foot of the page to register for one of the workshops.
---
Kagan cooperative learning techniques
This workshop is fully subscribed - no further availability
As part of Warwickshire's new and innovative approach to road safety education, Kagan cooperative learning techniques have been introduced into the primary school programme.
Kagan creates a learning environment where all children are given opportunities to work together, solve problems creatively, listen attentively and make responsible decisions - ensuring focused road safety messages are delivered in a way that captivates and engages every child.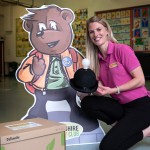 Facilitated by Kate Castle, Road Safety Officer, Warwickshire County Council
Kate Castle trained as a teacher and has many years' experience of working with children across the primary spectrum.
More about Kagan and Kate Castle
---
Bikeability – the National Standard for Cycling
This workshop is fully subscribed - no further availability
This workshop will introduce the National Standard, and explain how it informs the Bikeability training programme in schools.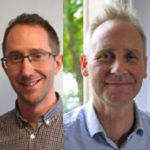 Facilitated by Benjamin Smith and Michael Frearson
Benjamin Smith has worked in the cycle training industry almost since the inception of the National Standard and Bikeability.
Michael Frearson has more than 20 years' experience working with schools, further and higher education and work-based learning, and has contributed to the creation of Bikeability promotional videos and the development of the current Bikeability award certificates and booklets.
More about Bikeability and the facilitators
---
Modeshift STARS scheme
Modeshift, the UK's leading sustainable travel organisation, exists to share best practice in sustainable travel delivery. The Modeshift STARS scheme has expanded in recent years and now focusses on educational, business and community settings. This workshop will be used to answer questions about the established schools' scheme and to generate discussion around road safety within Modeshift's business and communities scheme criteria.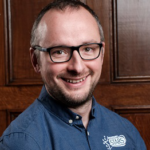 Facilitated by Nick Butler & Sarah Grattage
Nick Butler has worked on sustainable transport projects for over 16 years. He was a member of the Modeshift Board from 2008 to 2015 and held the position of vice chair from 2011 to 2015. Nick is now a Partner of PWLC Projects LLP and is currently commissioned to deliver the role of Modeshift STARS accreditation manager, where he is coordinating the development and expansion of the Modeshift STARS education, workplace and community accreditation schemes.
Sarah Grattage has worked for Stoke City Council for the past 10 years and her current role is school travel and road safety adviser. She joined the Modeshift Board in 2015 and is currently vice chair.
---
Telematics insurance and young driver safety
This workshop is fully subscribed - no further availability
This workshop will provide a brief overview of telematics insurance and address delegates' questions about the role it can play in supporting newly qualified drivers, reducing casualties and collisions among young drivers.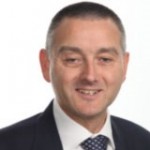 Facilitated by Simon Rewell, Road Safety Manager, Insure the Box
As the company's dedicated road safety manager, Simon Rewell works with local authorities and emergency services to develop and deliver a high standard of road safety education in schools and colleges in the UK and Europe. He also represents insurethebox as an active member of the Parliamentary Advisory Committee on Transport Safety (PACTS) and associated forums.
---
An introduction to Arility
This workshop is fully subscribed - no further availability
Developed by Road Safety GB and launched in September 2019, 'Arility' is a new teaching resource which uses augmented reality – where virtual objects are layered over real world settings – to deliver engaging travel and road safety information to primary school aged children.
Arility is available free of charge to all Road Safety GB member organisations, for them to disseminate and use with schools in their area.
This hands-on workshop will provide an overview of Arility and demonstrate how to use it with primary aged pupils.
Facilitated by Alan Kennedy, Executive Director, Road Safety GB & Alison Williams, Chair of Road Safety GB Mercia Region
Alan Kennedy, who has been working in road safety for more than 25 years, became Road Safety GB's first full time business manager in April 2014.
He began his career as a part time motorcycle instructor before working his way up through the local authority road safety officer ranks to became senior road safety officer in South Tyneside. He then moved to Durham in 2000 to manage the council's road safety section which delivers a varied programme of road safety initiatives.
Alan has always been very much involved in road safety at a regional and national level. He chaired Road Safety GB North East Region from 2001 until 2007 and served as national chairman from April 2009 until November 2013. He then joined Road Safety GB full time as Business & Operations Manager, before taking up his current post of Executive Director.
Alison Williams has worked in local government for 33 years and has over 20 years of experience in the field of road safety - organising and delivering road safety interventions and campaigns to both children and adults.
Alison developed and now manages the Warwickshire Road Safety Club for primary school children and Driving Ambitions programme for secondary age students.
Alison is also the lead in approaching the private sector to seek funding to support road safety education in schools and liaising with communities and partners to ensure continued delivery.
Register to attend a workshop