A*STARS (Active Sustainable Travel and Road Safety) programme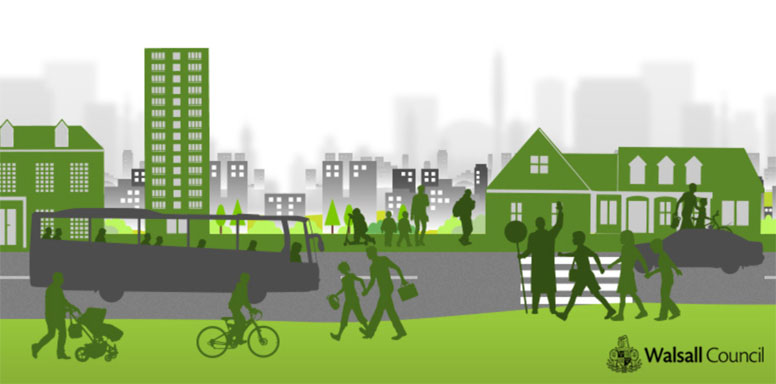 A*STARS - working in partnership with Public Health to increase road safety knowledge, increase sustainable modes of travel and encourage healthier lifestyles.
Walsall Road Safety and Sustainable Travel Team and Public Health have a joint working arrangement across the fields of road safety and sustainable travel.  This presentation will focus upon the Public Health commissioned, award winning[1], A*STARS (Active Sustainable Travel and Road Safety) programme.
A*STARS is the main driver through which road safety education is delivered, while encouraging sustainable modes of travel and promoting healthy lifestyles.  A*STARS is a joint initiative combining the statutory duties associated with Public Health, Children's Services and the Highway Authority through underpinning the Children and Young People's Plan with the Sustainable Mode of Travel Strategy, and supporting the Health and Wellbeing Plan.
The objective of the A*STARS programme is:
To increase knowledge and understanding of road safety, sustainable travel and healthy lifestyles by providing education, training and encouragement.
To increase the number of pupils using all forms of safer, sustainable travel on the journey to and from schools and provide evidence of modal shift.
To provide a safer, cleaner environment in the vicinity of schools to benefit everyone and enable schools to take ownership of the programme and promote its key messages to parents and the wider community.
More than 83% of Walsall's primary schools are on the programme, which is also used in secondary schools and nurseries.
1 - A*STARS has been endorsed by Professor Kevin Fenton, Director of Health and Wellbeing at Public Health England (2012-2017) as best practice; it is an example of best practice in 'West Midlands on the Move – Physical Activity Strategic Framework';  and won the Modeshift Award for Local Authority Initiated Project of the Year for its work with children.
Alana Barlow, Senior Road Safety Officer, Walsall Council
Alana Barlow is the Senior Road Safety Officer at Walsall Council and has over 18 years' experience in road safety.  Alana manages the team which delivers road safety interventions across a range or road users and age groups, including the A*STARS programme.
Alana is passionate about taking a collaborative approach to improve road safety.  A fundamental aspect of this collaborative approach in Walsall is to use evidence to identify and target programmes to deliver initiatives that support the achievement of our vision.