Dr Kate Skellington Orr, Director, KSO Research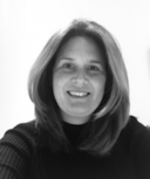 Dr Kate Skellington has worked as an academic, government and private sector researcher for nearly 20 years, including time spent at the Home Office and the Scottish Government.
She specialises in community safety and criminal justice research and has worked on numerous evaluations for Transport Scotland, the Scottish Government and the Scottish Prison Service, among others.
She also has research interests in Applied and Professional Ethics and has previously worked as a Lecturer in Social Psychology.
An Evaluation of Road Safety Scotland's Theatre in Education Performances
Each year, Road Safety Scotland (RSS) commissions educational theatre performances, carried out for the benefit of primary and secondary pupils across all of Scotland's 32 local authorities, as well as a number of community audiences around the country.
Throughout 2018 and early 2019, KSO Research carried out an independent evaluation of the Theatre in Education (TiE) programme to explore if it is fit for purpose in helping to protect some of Scotland's most vulnerable road users. As an impact evaluation, the project focussed on the impact that the performances had on attitudes towards road safety, as well as capturing self-reported change in road safety behaviours, following TiE exposure.
This presentation summarises the findings from the evaluation including recommendations from the work.