Richard Pearson, Highway Design & Road Safety Manager, BCP Council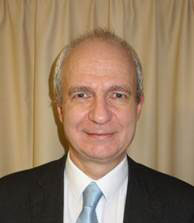 Richard Pearson (BEng (Hons) CEng FICE MCIHT DMS) has 30 years experience in civil engineering with a transport focus. He has worked in the public, private and voluntary sectors in roles including Director of Highways for the Isle of Man, Director of Transportation for Brent, Business Manager for Atkins London Office and Head of Consultancy at Camden.
Richard is currently the Chair and Honorary Editor of the ICE Municipal Panel and also co-wrote the ICE guide to the Highways Act.  He currently enjoys England's south coast as the Highway Design and Road Safety Manager for BCP (Bournemouth, Christchurch, Poole) Council and is responsible for delivering the authority's local improvement and road safety work.  The council's intervention for young drivers won a national award for best new training scheme in 2016.
Presentation: Shared Spaces - To be or not to be?
Bournemouth Borough Council implemented two shared space schemes under the LSTF (Local Sustainable Transport Fund) programme at Horseshoe Common and at Boscombe, completed in 2014 and 2015 respectively.
This presentation outlines the process of developing the schemes, including the consultation, design and construction of the schemes.  It also describes some of the user feedback and lessons learnt and discusses some of the merits of shared space schemes making recommendations to practitioners.