Workshop programme
The final afternoon will comprise a series of optional workshops which delegates will be invited to pre-register to attend.
Registration will open closer to the time of the conference.

---
Engaging parents in their children's road safety education
Facilitated by Dr Sarah O'Toole, Research Associate, Centre for Transport Studies, University College London
This workshop will focus on effective methods of engaging parents in their children's road safety education, with a particular focus on involving hard-to-reach groups.
The workshop will provide participants with the opportunity to learn about current parent engagement projects, as well as a manual developed by Dr Sarah O'Toole and Professor Nicola Christie from a Road Safety Trust funded project on effective methods of involving parents in road safety education.
The workshop will further discuss how current practice can be changed to accommodate parents and facilitate the co-production of objectives for exploring different approaches, or improving current ones on road safety education and parent involvement.
---
How to make your campaigns more meaningful and memorable by applying Behavioural Insights
Facilitated by Nicola Wass, CEO of So-Mo-Co Ltd
Every day, people are bombarded with a barrage of news, spin, pseudo spin, marketing and advertising. Add to this social media influencers, product endorsements and user generated content and it becomes increasingly difficult for road safety professionals to get their message heard above the noise.
This workshop we will demonstrate some simple strategies and techniques you can apply to make your campaigns more meaningful and more memorable.
Using real world examples, it will help you understand how these simple techniques have been applied effectively in road safety campaigning and draw upon new research to answer the contentious question, 'do fear based campaigns actually work?'.
---
Designing effective messaging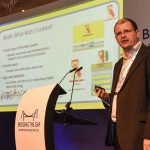 Facilitated by Ian Edwards, New View Consultants
This workshop will provide an introduction to a new training course – of the same name - recently released by Road Safety GB Academy.
The one-day course aims to help develop a road safety practitioner's ability to design an effective road safety message. It covers a wide spectrum of topics around effective messaging and will enhance skills and confidence in design and delivery.
The course is suitable for anyone who wishes to gain knowledge and understanding of the principles of effective messaging and to develop their skills further, but is aimed primarily at practitioners who use messaging in all forms of media as part of their work activities.
The course was designed and developed by Ian Edwards, who will facilitate this workshop.
---
Introduction to road safety delivery
Facilitated by Alan Kennedy, Executive Director of Road Safety GB
This workshop will provide an overview of a new one-day training course recently released by Road Safety GB Academy.
The course is designed to give practitioners who are new to road safety delivery, the knowledge, skills and confidence to be able to deliver simple but effective road safety interventions.
It also explains the relationship between government, partner organisations and the public and how that relates to road safety programmes and delivery in the UK.
Participants are involved in debate, group work and practical activities in order to acquire skills and knowledge that can be used with all road user age groups. The basic teaching skills will give practitioners the confidence to be able to work effectively with young people, in particular in primary and secondary schools, and with pre and post-test drivers.