Ean Lewin, Managing Director and Founder, D.tec International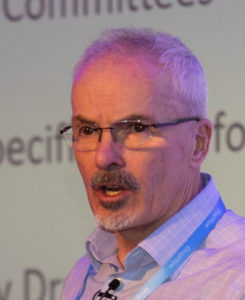 Ean Lewin has built D.tec International over the past 25 years to become a leading specialist 'turn key' solution provider for drug and alcohol testing in the UK. D.tec supplies over 300 SMEs and Plcs, many of which are national brands involved in logistics, bus and coach travel, airlines – and even F1. As a result of the introduction of the Road Traffic Act s5a legislation, D.tec International also now supplies every police force in England, Wales and Scotland with Home Office type approved road side drug screeners.
D.tec is responsible for testing more employees than the police test drug drivers - and the 'more drug  driving then drink driving' results seen by police in the past year bears a direct relationship to what D.tec sees in the world of work. Everyone - from companies to councils - need to step-up to counter this societal issue.
Presentation: Drug driving - worse than drink driving?
 With Dtec supplying DrugWipe to every police force in England, Wales and Scotland - and five years of data from police enforcement of drug driving - many forces are now seeing significantly higher levels of drug drive arrests than those for drink driving.
In 2019, Merseyside Police had over 2,000 drug drive arrests, 50% more than their drink drive figure – and 50% of these were 'at work' drivers.
If we all consider drink driving to be a serious blight on road safety that has taken 50 years to make socially unacceptable, how are we to get Government to properly target drug drivers - and not take 50 years?
Solutions could include: new legislation, better education, ring fenced police funding, better laboratory confirmation and a 'more aware' judiciary.