Winston Rasaiah, Principal Investigator, Rail Accident Investigation Branch (RAIB)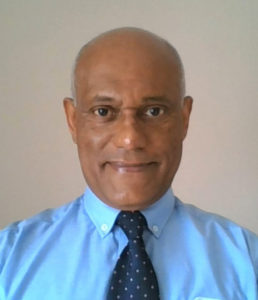 Winston Rasaiah is a Principal Investigator at the Rail Accident Investigation Branch (RAIB) and the Principal Investigator for RCIP, working directly with the RAC Foundation for the duration of the project to ensure the project capitalises on the knowledge and experience of existing collision investigation branches in the UK.
The RAIB independently investigates accidents to improve railway safety, inform the industry and the public.
Winston has worked for the RAIB for over 15 years, where he has been responsible for investigating the causes of railway accidents and identifying safety learning. Winston joined RAIB with a qualification in aeronautical engineering and design, having previously worked as an engineer in the aviation and rail sectors.
---
Road Collision Investigation Project (RCIP): Interim project findings
In June 2018, the RAC Foundation received almost £500,000 of government funding to pilot new ways of investigating road crashes. Since this time, a further £350k of funding has been provided by Highways England to support the programme. The Road Collision Investigation Project (RCIP) is being led by the RAC Foundation, in collaboration with and supported by the Department for Transport (DfT), Highways England (HE), the National Police Chiefs Council (NPCC) and other national and local organisations.
RCIP funding is being used to develop and trial, in a number of police force areas, a different approach to identifying and understanding common themes and patterns that result in death and injury on the public highway. The project seeks to establish whether there is a business case for putting more resource into the investigation of road crashes adopting the approaches used to collision investigation in other modes (Rail, Air & Sea) and safety critical industries (Oil & Gas). RCIP is expected to report by Summer 2022. Insight developed from the project could help shape future policy making.
This presentation will outline the approach that is being taken within RCIP and will report on the interim aggregated findings of RCIP local investigators, from Dorset, Devon and Cornwall Police, Humberside Police, Metropolitan Police and West Midlands Police.
---