Scoot Fit - push scooter training school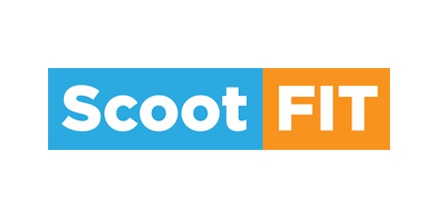 Primary School Scooter Training Delivery CPD
This one day course is designed to develop a road practitioners knowledge, information and practical skill. Road safety teams can use the information and practical skills to assist in delivery of their own scooter training, pedestrian, road safety training. Or you can purchase one of Scoot Fit's road safety training programme to deliver Scoot Straight EYFS, Scoot Fit KS1 KS2, Street Scoot KS2 or Battle Scoot Games KS1 KS2.
'I can utilise these skills in my road safety programme Street Feet which is really exciting and a brilliant way to utilise the training for road safety'
Kieron Hadderley, Kirklees road safety team
In Person Primary School Scooter Training
Scoot Fit provides nationwide whole school scooter training from Reception – Year 6 focusing on road safety and physical development, delivering to 210 children per day with a proven record on increasing active travel rates. Many schools purchase scooter and cycle storage after training due to the increase. All scooters, safety equipment, ramps and even music is provided for training. Children describe this training as 'Their best day in school ever'. Scoot Fit can deliver training for a single school up to a whole area of 150 schools.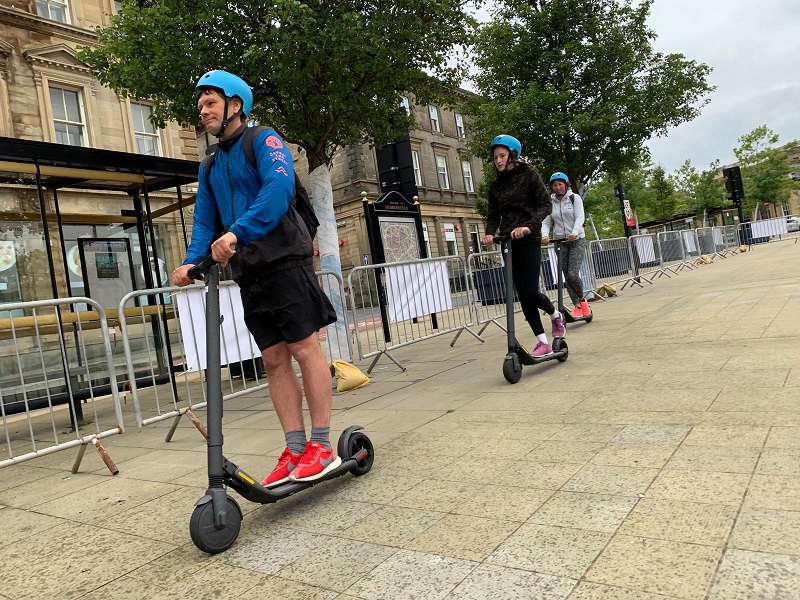 E-scooter Training Delivery CPD 2hrs Theory and Practical CPD
Scoot Fit is an established e-scooter safety trainer, delivering training for e-scooter share companies Spin, Superpedestrian, Bird - along with Kirklees Council - and is engaged with the DFT about the legalisation of e-scooters. This training course provides participants with an overview of an e-scooter safety training session designed to make riders safe, confident and competent users. The course covers setting up your training area, safety videos, rider physical safety briefing, e-scooters, training drills and disco.
E-scooter Training for public
Scoot Fit provides nationwide e-scooter training to members of the public focusing on behaviour change to reduce accidents. E-scooters can be simple and easy to use and a fun way of moving from place to place, however they can also be dangerous resulting in serious injury and a nuisance to other road users. Our training focuses on improving a rider's skill, awareness and knowledge - upskilling them to be safer and more confident and competent rider. All e-scooters, safety equipment, training equipment, Gazebo and promotional items are provided for training.