Vision Zero - the Welsh Way
The traditional casualty reduction led focus in road safety misses a central challenge which is road danger reduction at source. Hence, now is a time to re-think and re-calibrate road safety in Wales, in a world where recognition of climate emergency and the need to decarbonise the transport sector fits with the need to reduce car use and reduce overall kinetic energy in the road transport system. Welsh Government is committed to delivering safer roads for all.
Embedding the safe system requires a multi-disciplinary approach with a radical paradigm change, a move from a reactive to a proactive and eventually a generative approach to safety and a moral commitment to zero deaths on Welsh roads. This presentation will focus on how the safe system and vision zero fit into the Welsh transport and wider policy and legislative landscape and how we hope to deliver the emerging new strategy.
---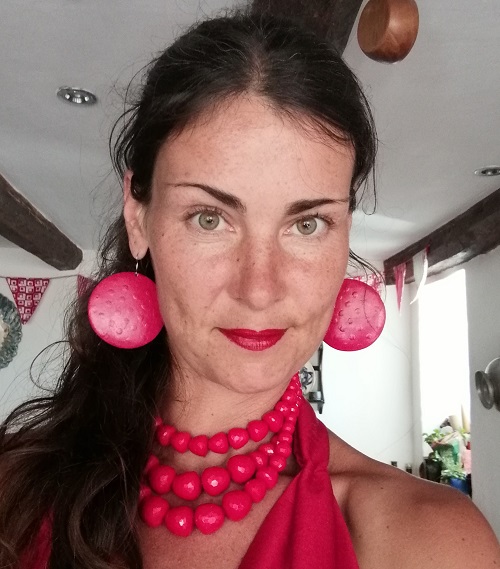 Kaarina Ruta, Transport Assistant, Welsh Local Government Association (WLGA)
Kaarina Ruta describes herself as 'Finnish and German, married to an Italian, Welsh by adoption, European at heart – and mother of four children'.
She studied International Relations in Geneva, Switzerland, and between 2012-2021 she taught undergraduate students in Law and Politics at Cardiff University.
Kaarina started working for the WLGA as a transport assistant in June 2021. She works closely with Welsh Government, Transport for Wales, the local authorities, and other road safety partners in Wales. She is currently working on the delivery of the national 20mph default on restricted roads in Wales, introducing legislation on pavement parking and delivering a new road safety strategy for Wales.
She sits on the Active Travel Board and Cross-Party Group on the Active Travel Act, and is a keen runner and cyclist, flamenco dancer and lover of the great outdoors.
---
Ian Bradfield, Principal Policy Lead – Roads, Welsh Government
Ian Bradfield a chartered engineer with a Master's degree in Highway Engineering, who has worked in highways and transportation for nearly 40 years.
His current role is principal policy lead for roads and road safety for Welsh Government, developing and implementing roads policies on behalf of Welsh Ministers, such as the national default 20 mph speed limit, pavement parking and a new road safety strategy for Wales.
Previously he managed the Task Force set up at the Minister's request to undertake a review into un-adopted roads in Wales and have also been part of the trunk roads team, working as the Development Control and Standards Manager, and the Network Manager for North and Mid Wales.
Prior to working for the Welsh Government, Ian worked for various local authorities with roles in traffic, transport planning and highway maintenance. He has also worked for consultants on major road projects throughout the UK including the M25, M4 and A55.
Outside work he actively promotes the engineering profession and between 2002-2004 was president of the Institute of Highway Engineers.
---