The road to Vision Zero in Essex
Nicola Foster and Rebecca Morris will outline the Essex Vision Zero journey, which began back in 2016. They'll explain which tactics have been successful, as well as those which haven't, and outline SERP's long-term internal and external marketing strategy for the Vision Zero campaign.
In May 2023, the partnership launched an online pledge urging individuals, companies, schools and community groups across Essex to sign it, as a way of encouraging wider public support for Vision Zero.
---
Nicola Foster, Chair, Safer Essex Roads Partnership (SERP)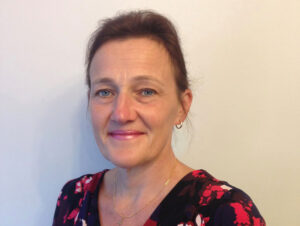 As the chair of the Safer Essex Roads Partnership (SERP), Nicola is leading the charge for Vision Zero and the safe system approach in Essex (which includes Southend and Thurrock).
Her role involves inviting partners to 'do more' and review traditional processes and culture whilst, as the Group Manager for road safety, she is in the position of having to respond to those challenges on behalf of Essex Highways.
The SERP Governance Board formally adopted Vision Zero in 2016 although it did not set a date by which to achieve this aspiration. Since then, Nicola and the partnership team have been researching and trying to understand the concepts and language of the safe system approach needed to deliver Vision Zero in order to be able to 'sell' the concept to all partners and, of course, the public.
Nicola started her highways training 33 year ago as a technician. She is a Fellow of the IHE and holds a Masters in Road Safety Engineering.
---
Rebecca Morris, Road Safety Marketing and PR Specialist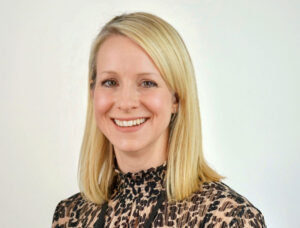 A road safety marketing and PR specialist with almost 20 years' experience, Rebecca is passionate about influencing public behaviour in order to reduce road deaths and injuries, and contributing to the UK's efforts to achieve Vision Zero.
During her career, she has worked with police forces and highway authorities across the UK and worldwide.
She began her road safety marketing career at Derbyshire Safety Camera Partnership, before moving to not-for-profit company, Road Safety Support, where she was Media and Marketing Manager for 16 years.
In January 2023, she was appointed Head of Communications at RoadPeace, the national charity for road crash victims, where she helps to strengthen victims' voices and raise awareness around road harm.
In 2023, she also formed her own company - Vision Zero Communications - helping companies, local authorities and other organisations to run road safety PR and marketing campaigns.
Since the start of the year, she has worked as a PR and marketing consultant with the Safer Essex Roads Partnership, developing and managing a long-term Vision Zero public education campaign.