Agilysis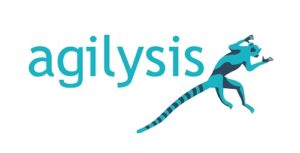 Agilysis is a leading transport safety consultancy who provide strategic support and data platforms to local authorities, road safety partnerships and roads policing throughout Great Britain and across the globe.
Specialising in Safe System methodology, we have supported national governments and transport authorities to develop and deliver on new strategies to help them achieve their Vision Zero goals.
We have an extensive track record of working with public and private sector clients to deliver perceptive and relevant studies using state of the art techniques, including multidimensional data mining, socio demographic segmentation, geo-spatial methodology and contextualisation.
With access to a wide variety of datasets such as live and historical connected vehicle data, the Agilysis team provide insightful and rigorous analysis of trends in road traffic collisions and the people involved in them.
At Agilysis we have the ambition to create safe and sustainable communities for all. Our experienced team have been working together on innovative projects for over a decade.
We are absolutely focussed on understanding 'what works', using evidence from all available data sources, as well as published research.
As both researchers and practitioners in social marketing, we also understand the practical requirements of those delivering training, campaigns and public relations exercises.
Our principles are therefore directed towards ensuring that realistic, effective interventions can deliver outputs and outcomes for clients.
Contact details: 
Martin Taylor
Martin.taylor@agilysis.co.uk
01295 731 827