Road Safety Officer, Devon County Council
Topic: Bikeability (applying for funding etc)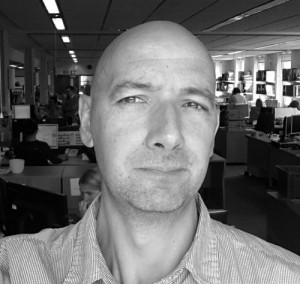 Colin is responsible for road safety delivery to young people aged 0-16 years, and manages Devon County Council's Bikeability contracts and the county's School Crossing Patrol service.
He joined Devon County Council in 2006 as a cycle training officer in the Exeter Cycling Demonstration Project. The small project team helped achieve a 40% increase in cycling in Exeter, with 20% of secondary school pupils cycling to school, compared with the national average of 2%. The project was recognised with a National Transport Award for Cycling Improvement.
Since then, Colin has created and trained a team of nearly 100 professional and high quality cycle instructors who teach thousands of children and adults each year.
The council has also developed and now manages a DfT-accredited instructor training centre and has become the largest provider of cycle training in the region.
Colin's team delivers Bikeability training to between 7-10,000 children per year and has secured £1.2m funding from the DfT to deliver Bikeability and Bikeability Plus to more than 45,000 children in the period 2016-2020.