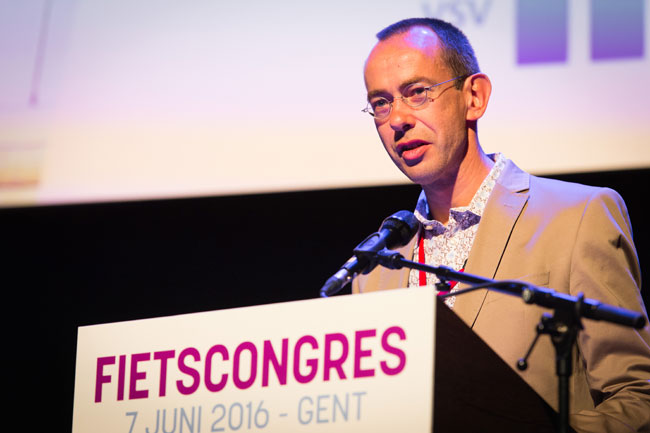 Eddy Klynen is the general manager of the FFT, with responsibility for the walking and cycling permits in the Flemish Region.
Eddy holds an advanced master's degree in traffic knowledge and a master's degree in law. He has been general manager of FFT since 1998 and is responsible for 32 employees. The FFT won the first prize 'local actions European road safety award Foundation Norauto 2007' and the second prize 'national actions European road safety award Foundation Norauto 2006'.
Eddy is also a lecturer in road safety in Asian and Latin American countries at Hasselt University in Belgium, and a lecturer in road safety at HITEK.
Presentation: Active mobility – walking and cycling certificates in Flanders: a successful step in the lifelong learning curve
In order to be able to become safe road users we all need to have the possibility to start learning at a young age. For many years the FFT has offered children of primary school age the possibility to earn walking and cycling permits. The permits are seen as a reward for children to do their best to be safe pedestrians and cyclists. FFT believes this kind of support is also a strong signal for parents that walking and cycling are the most environmentally friendly and sustainable modes of urban mobility.