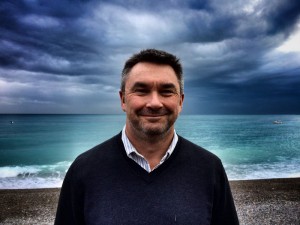 Jeremy Phillips is Director of Research for Road Safety GB and Road Casualty Reduction Manager for Devon County Council. He also sits on the Board of the Devon & Cornwall Road Safety Partnership (managing the deployment of safety cameras in South West England) and is Chairman of the Road Safety GB south west regional group.
He is responsible for a team of road safety specialists including road safety officers, auditors, data analysts and collision investigators as well as the Devon Travel Academy (which provides commercial road safety training services). He is also responsible for providing data and intelligence to Devon and Cornwall Police to help officers achieve their goal of targeted and intelligence led policing.
Jeremy has been working in road safety for more than 25 years, spending time as a researcher, practitioner and operations, partnership and programme manager, including managing a combined sustainable and safer travel team.
He has developed several projects to help make limited resources go further – including commercial at-work driver safety services, the Road Safety Time Bank (now the Road Safety Knowledge Centre) and the Devon Road Safety Academy and Evidence Based Practice (EBP) projects – both of which were government funded as national demonstration projects.
During his time with Devon County Council his highway authority won national recognition as a Beacon Authority for Road Safety – awarded for excellence in road casualty reduction. He then managed a series of initiatives to help support other highway authorities to develop their own road safety services.
His interests in continued professional development, evidence based practice, and academic partnerships for road safety practitioners are a key feature of his work – with Devon publishing several research papers and promoting models of evidence based working through formal training for road safety professionals.
More recently, and following significant cuts in budget and resources, he has been working on different models of road safety delivery to try to maintain similar levels of service.
Jeremy joined the Road Safety GB Board in 2015 as Director of Research, with the goal of helping road safety practitioners with evidence based working.