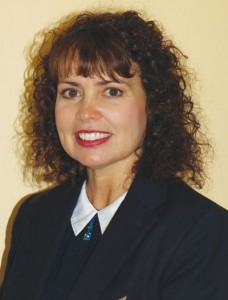 Maria Boon is currently the Head of Gloucestershire Road Safety Partnership, leading a multi-agency team delivering a road safety service for Gloucestershire.
Maria worked for Gloucestershire Fire and Rescue Service for over 25 years prior to joining the Partnership, starting within the financial team and working up to the role of Head of Prevention. She has been involved in numerous projects over the years including the creation the county's coroner's court and mortuary complex and a PFI project to build four fire stations and a life skills centre.
Maria firmly believes in the ethos of prevention rather than cure and having made the move to join the Road Safety Partnership in 2014, she is extremely pleased to be working with a group of people who share the same belief. The Partnership is focussed on encouraging a change of attitude and behaviour of those who use our roads. "Rather than automatically looking to making the roads safer through engineering, particularly difficult in the current financial climate, let's encourage people to use them more safely", is a favourite mantra.
Maria's role involves developing strategies and plans to deliver a road safety service which does exactly that, underpinned by good data and evaluation to ensure improved outcomes for the people of Gloucestershire.