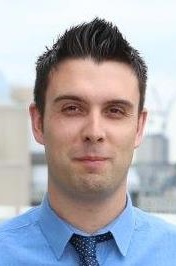 Rob Lowe leads on TfL's approach to freight enforcement and works to set strategic direction, facilitate operational and tactical activity and raise awareness of freight enforcement activities in London.
His achievements include the conception, development and implementation of the London Freight Enforcement Partnership and the Freight Compliance Unit, the UK's first jointly staffed intelligence unit focused on non-compliance in the freight industry.
Rob also worked to set up and deliver the award winning Industrial HGV Task Force.
Presentation: The London Freight Enforcement Partnership – working together to achieve more
This presentation will provide an overview of how TfL, the City of London Police, the Driver and Vehicle Standards Agency and the Metropolitan Police Service have come together to launch and deliver the London Freight Enforcement Partnership in order to better target the most dangerous and non-compliant drivers, vehicles and operators on London's roads.
It will include a summary of wider partnership working activity as well as a close examination of how working together can result in better outcomes for all.