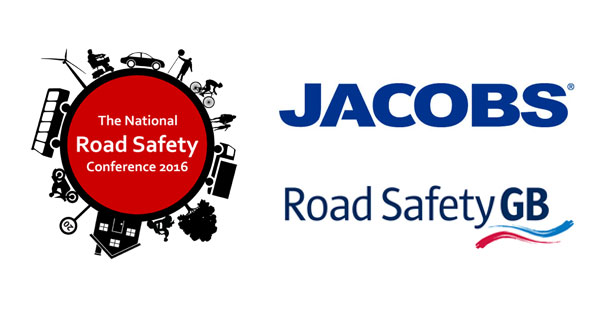 Jacobs, one of the world's largest and most diverse providers of full-spectrum technical, professional and construction services, has been unveiled as the fourth and final co-sponsor for the 2016 National Road Safety Conference which is being held in Bristol.
Jacobs will co-sponsor the 2016 conference alongside Colas, Jenoptik Traffic Solutions UK and Insure The Box.
The 2016 National Conference is being organised by Road Safety GB South West region at the Bristol Marriott Hotel City Centre on 15-16 November.
More than 270 people have already registered to attend the event and the final number looks certain once again to exceed 300. 22 organisations will participate in the exhibition which runs alongside the conference.
The conference will comprise 33 presentations from more than 40 speakers across the main agenda and fringe programme.
Jeremy Phillips, Road Safety GB director of research and chair of the 2016 National Conference committee, said: "We are thrilled to have Jacobs on board as partners for the 2016 conference and hope this will form the beginning of a long-term relationship between our two like-minded organisations.
"Jacobs has a global reputation for excellence and a significant proportion of its work in the UK relates to road safety. Their involvement in the National Road Safety Conference can only enhance the event, and will help forge even closer ties with road safety officers across the UK."
Vip Gandhi, Jacobs' Vice President UK Buildings & Infrastructure, said: "Jacobs' focus on road safety permeates all aspects of our business, so we are delighted to support the National Road Safety Conference. It fits well with our BeyondZero® culture of caring, which compels our employees to actively assess risks, be vigilant about all aspects of safety including road use and driving, and to take this mindset beyond the workplace into our personal lives and our communities.
"Our highways and traffic experts help to deliver safe transport infrastructure and efficient traffic management systems. Through our capability in traffic engineering, highway design, speed management, operational and road safety, and other services, we're able to help our transportation clients better define the road environment and improve the road user experience."
Jacobs serves a broad range of industrial, commercial and government organisations globally, and employs 50,000 people in more than 30 countries around the world. In the UK, Jacobs works on major infrastructure projects in rail, roads, water and aviation, as well as sectors such as oil and gas, refining, chemicals, pharmaceuticals, power, nuclear, defence and buildings.
"Jacobs employs some of the UK's most experienced technical and professional services practitioners and has grown to more than 7,000 people at locations across the country. The company also employs more than 900 graduates, technicians and apprentices, who are currently completing training and development programmes in the UK.
Click here to register to attend as a delegate or for more information contact Sally Bartrum on 01379 650112.
– See more at: http://www.roadsafetygb.org.uk/news/5309.html#sthash.qNMis2NN.dpuf