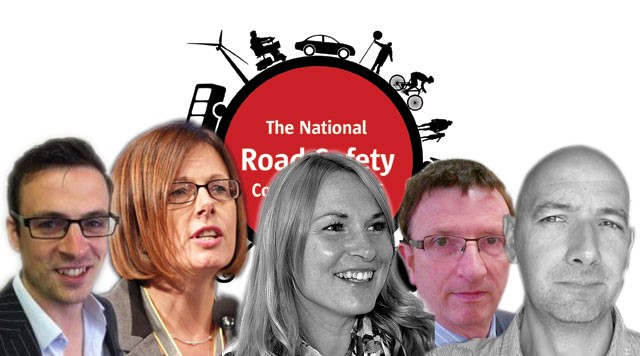 The topics and facilitators have been announced for 'Pick my brains', a new session to be piloted at the 2016 National Road Safety Conference.
The optional session, which will take place at the end of the first day, will see experienced road safety practitioners provide help and advice to small groups of colleagues in an informal setting.
'Pick my brains' is the first innovation to be trialled at National Conference since the successful introduction of The Fringe programme in 2014.
With limited space available, delegates will need to register to attend this session and details of how to do so will be published closer to the time.
The topics to be featured, and their facilitators are:
Revenue generation/self funding/charging for road safety services
Facilitator: Philippa Young, group manager for traffic and road safety, Warwickshire County Council

The School Crossing Patrol (SCP) Service
Facilitator: Richard Hall, road safety team manager, North Lincolnshire Council

Bikeability (applying for funding etc)
Facilitator: Colin Savage, road safety officer, Devon County Council

Getting the most out of data analysis
Facilitators: Matt Staton, road safety team leader, Cambridgeshire County Council and Marie Woltman, safer travel officer (intelligence), Devon County Council

Working in partnership with the Fire Service
Facilitator: Paula Wellings, casualty reduction manager, Cornwall Fire, Rescue and Community Safety Service
Click here for more information on the session and the topics covered.
2016 National Road Safety Conference
The 2016 National Road Safety Conference is being hosted by Road Safety GB South West Region in Bristol on 15-16 November and is co-sponsored by Colas, Jenoptik Traffic Solutions UK and Insure The Box. More than 200 people have already registered to attend the event and 16 companies will participate in the exhibition which runs alongside the conference.
The agenda includes sessions focusing on road user psychology, public health and road safety, and social marketing, social media and engagement.
Click here to register to attend the conference; click here for more information about exhibiting alongside the conference; or for more information contact Sally Bartrum (delegate registration and exhibition) or Nick Rawlings (speakers and agenda) on 01379 650112.
– See more at: http://www.roadsafetygb.org.uk/news/5184.html#sthash.uj0coHBR.dpuf