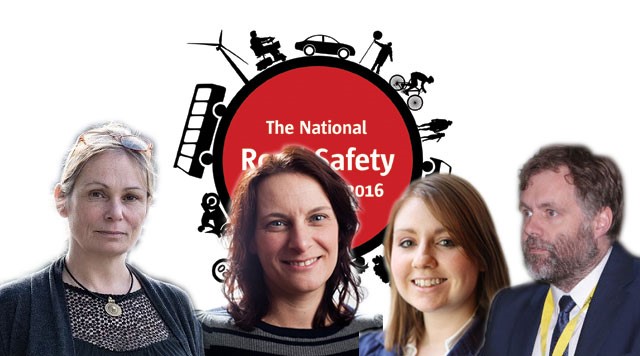 The line-up for the 'road user psychology' session at the 2016 National Road Safety Conference is complete, with Dr Shaun Helman confirmed as the final speaker in the session.
Dr Helman, the Transport Research Laboratory's (TRL) head of transport psychology, will examine young and novice driver interventions and highlight the approaches which show the most promise.
Dr Helman is a cognitive psychologist who has been involved in researching road safety and driver behaviour for the last 15 years.
He is particularly interested in the links between driver behaviour and safety outcomes such as collisions and injuries, and in high-risk groups such as young and novice drivers.
Dr Helman will present the findings from a recent TRL-led review of educational, technology-based and other interventions for young and novice drivers.
The review was undertaken with the intention of prioritising those interventions that show most promise, so that they can be properly evaluated in a future research programme.
The other speakers and presentations in the road user psychology session, which will open the 2016 National Conference, are:
Ruth Welsh, Senior Research Associate, Loughborough University – Naturalistic Driving Studies in Europe – an overview of the UDRIVE project
Dr. Samantha Jamson, Institute for Transport Studies, University of Leeds – Understanding cognition and attention (working title)
Elizabeth Box, Head of Research, RAC Foundation – Parents as a route to self-regulation in teenage risk taking: implications for young driver safety
2016 National Road Safety Conference
The 2016 National Road Safety Conference is being hosted by Road Safety GB South West Region in Bristol on 15-16 November and is co-sponsored by Colas, Jenoptik Traffic Solutions UK and Insure The Box.
More than 240 people have already registered to attend the event and 18 companies will participate in the exhibition which runs alongside the conference.
As well as road user psychology, the agenda includes sessions focusing on public health and road safety, and social marketing, social media and engagement.
Click here to register to attend the conference; click here for more information about exhibiting alongside the conference; or for more information contact Sally Bartrum (delegate registration and exhibition) or Nick Rawlings (speakers and agenda) on 01379 650112.