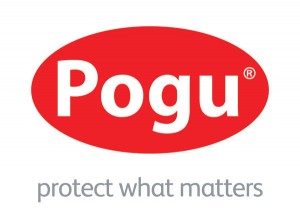 THE COST EFFECTIVE WAY TO STAY SAFE AND BE SEEN
We provide a cost effective way for councils and road safety officers to reach many children affordably to raise the importance of road safety.
Pogu Limited is a multi-award winning reflective safety brand. We make innovative reflective safety products for children on the move. They are designed and developed in the UK and created with the sole intention of protecting little lives.
Our product range, which has been designed to increase visibility in every situation, has passed the most stringent safety tests for the nursery/child market. Our products are sold by retailers across Sweden and Norway, two countries with exceptionally good records in terms of traffic-related injuries involving children.
We will be introducing our range of safety reflective accessories at the Road Safety Conference in November. We look forward to meeting you there.
Tiffany Solender
tiffany@pogu.co.uk
www.pogu.co.uk