Julie Dagnall & Claire Waterhouse, Directors, Child Seat Safety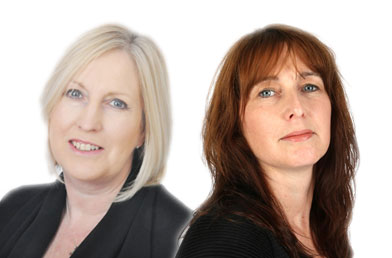 Julie Dagnall and Claire Waterhouse both have more than 20 years' experience in developing and delivering training courses and educational lessons, and are acknowledged experts in the field of child in-car safety.
Both enjoyed long careers as local authority road safety officers in the north west of England, before setting up Child Seat Safety in 2011. They have developed and launched the only nationally recognised qualification in Child Seat Safety Awareness. Accredited by the Institution of Occupational Safety and Health (IOSH), it assists retailers, manufacturers, public service safety advisors and emergency service personnel, in providing the right advice to parents and carers.
As Road Safety GB's national specialist on in-car safety, Julie Dagnall advises local authorities and the public on all aspects of child car seats.
Child Seat Safety has been involved in an investigation with BBC Watchdog, which will feature in a new series on 8 October. The investigation began when the BBC received a high number of complaints about poor service from manufacturers and retailers.
Child Seat Safety will use this presentation to share their findings with delegates, and give advice on how to deal with questions from the general public about changes in seat standards, and their concerns about the service provided by retailers.