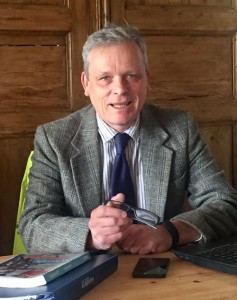 Robin Wythe has been a Road Safety Officer working for Telford & Wrekin Council for the past two and half years.
Robin delivers interventions to all ages, small and large groups, and prefers interactive workshops and close engagement.
Prior to his current post, Robin was a Bikeability instructor, and before that a computer systems analyst and IT manager.
Presentation: Use of BCTs in a KS1 pedestrian intervention for Telford & Wrekin schools
This presentation will outline the use of behavioural change techniques in a measurable intervention comprising a classroom based teaching session followed by practical coaching sessions.
The intervention, which is based on the trans-theoretical model of change, uses freely available resources and can be delivered by one practitioner – and could be easily replicated.
The intervention is evaluated through a 'before and after' quiz, designed to measure the knowledge the children have gained.