Nick Skelton & Handan Wieshmann
Assistant Director, Communities, East Sussex County Council & Senior Advisor, Behavioural Insights Team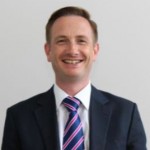 Nick Skelton is responsible for leading the County Council's Customer and Communities Service, which includes road safety.
He is project sponsor for the council's road safety programme which includes a £1m project to reduce those killed and seriously injured on county roads.
Nick is also responsible for the registration service, Trading Standards, emergency planning, gypsy and traveller and customer and library services. This includes the provision of 17 libraries, and records and archives which preserve and provide access to important local historical documents. His remit also includes Customer Services and corporate complaints.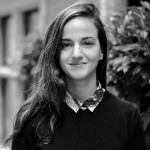 Handan Wieshmann is a senior advisor at the Behavioural Insights Team (BIT), working on home affairs and international programmes. Since joining the team, she has worked with partners in the UK and overseas on a range of topics from reducing re-offending, to improving road safety, to increasing exporting. Before joining BIT she was an advisor in the Economic and Domestic Secretariat at the UK Cabinet Office. She has also worked at the Home Office, where she focused on crime and policing, and the Department for Business where she supported the set up of an autonomous vehicles policy team. Handan has a degree in European Social and Political Studies from UCL with an Economics major.
Presentation: Using the evidence - applying behavioural insights to road safety
In recent years, we have seen the arrival and development of a new tool for public sector practitioners. Interventions informed by behavioural science have benefited many areas of policy: increasing tax compliance; helping unemployed people find work; improving education outcomes; and now also reducing instances of dangerous driving. This presentation will demonstrate the potential of behavioural insights and robust evaluation in improving road safety.
The presentation will focus on the pioneering programme of road safety work in East Sussex which draws on in depth data analysis, providing a robust evidence base for interventions and through the use of RCTs enable detailed evaluation of impact.
The presentation is intended to provide a series of useful pointers to help other practitioners develop more targeted, evidence based and fully evaluated road safety programmes.