Jon Sumroy, Founder and CEO, mifold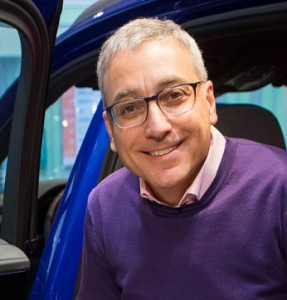 As the creator of the ultra-compact car seat category, Jon Sumroy is well placed to highlight the challenges facing the child passenger safety industry in terms of research, legislation, regulation, design, development and ultimately product development - to improve the way children can move safely in this transportation future.
Jon is an experienced and accomplished speaker, having recently presented at the 15th Annual International Conference on the Protection of Children in Cars in Germany, and the Child Passenger Safety Technical Conference in the USA.
Presentation: The Future of Child Passenger Safety in a 'Ride-on-Demand' World
The single largest challenge facing child passenger safety worldwide is the problem of children travelling unprotected in cars.  Despite five decades of improvement in childhood injury and death in passenger vehicles, over the last few years the usage rates of child restraint systems (CRS) and thus the rate of reduction of injury and death in the UK and many countries is plateauing or even getting worse.
The main driver for lower CRS usage is the transition from car ownership (where a CRS can always be available) to car usage (where a CRS is rarely available). And this trend is growing.
While vehicle manufacturers and technology companies are investing billions of pounds in the creation of convenient and cost-effective, automated, ride-on-demand products and infrastructure, who is thinking about transporting children?