Angry Al - #ridebetter campaign
The #ridebetter social media campaign was launched in August 2019 by 2Wheels London, on the back of statistics showing motorcyclists and moped riders are among the most vulnerable road users in the Capital.
The campaign features eight videos designed to encourage riders to use the roads in a manner that gives them the best chance of staying safe and avoid being involved in a collision.
The films, developed in consultation with riders, feature the character 'Angry Al', who acts as the 'devil on your shoulder' encouraging bad behaviours. They are non-traditional and contain strong language.
The films are being shared on social media on a weekly-basis and cover areas that contribute towards collisions such as speed, observations, overtaking, junctions and road position.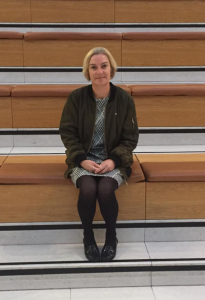 Debbie Huckle, Vice Chair, 2Wheels London & Road Safety Officer, London Borough of Brent
Debbie Huckle is the team leader for safety and travel planning at the London Borough of Brent and has 18 years' experience of working in road safety.
She is also honorary secretary of the London Road Safety Council and enjoys working with colleagues on projects to help reduce casualties in London.
Debbie has a keen interest in motorcycle safety, especially as the renowned Ace Café is located in Brent, and given her role as vice chair of the 2Wheels London Stakeholder Group.