Westcotec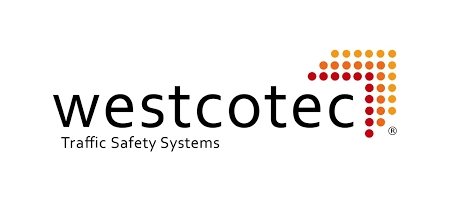 Since 2001, Westcotec has been at the forefront of the vehicle activated sign industry. Based in the centre of Norfolk, we have grown to become one of the biggest suppliers of quality vehicle-activated signs in the UK.
Vehicle-activated signs
Using the latest LED and radar technology, we are able to provide effective solutions to most traffic related safety problems using light emitting symbols and legends for warning signs and roundels from the Traffic Signs Regulations & General Directions (TSRGD). Westcotec give a full six-year UK warranty with all fixed signage.
Portable signs
Portable, lightweight signs can be carried and installed on different sites by a single person. They are battery-powered and include a full 3-year warranty covering everything apart from vandalism, impact damage and theft. Extra bracket sets can be purchased in order to easily move the sign without having to move the bracket.
Interactive road signs: consultancy, installation and service
The installation of interactive signing needs careful thought and design. We can provide skilled, professional advice and guidance to ensure that clients are able to achieve effective schemes at best value.
We can install and service your signs. We can repair and maintain other manufacturer's signs, subject to survey.
Externally triggered signs
A number of sensors and triggers from external sources can be used to activate a set display on an LED sign. An example of such system is a low bridge warning sign to divert over height vehicles, as well as a flood warning sign which displays depth of the water.
Solar and wind power
Where a location lacks mains power or where mains power costs are prohibitive, solar and/or wind power is used on signs and systems. These signs are powered by 12V batteries recharged by solar panels and/or wind generators.
These have a low-maintenance requirement and are vandal-resistant. If you are considering this as an option then a site survey is essential. This is provided free of charge.
Declared Aim
Our declared aim is to bring the technology of the future, to today's roads. In-depth discussions with clients on their specific requirements has enabled Westcotec to gain the most comprehensive experience with road safety systems in England.
Contacts:
sales@westcotec.co.uk
www.westcotec.co.uk