2019 agenda - Question Time
Confirmed panellists (July 2019) - more to follow
---
Chief Constable Nick Adderley
Northamptonshire Police & National Police Chiefs' Council (NPCC) Lead for Police Motorcycling and the Criminal Use of Motorcycles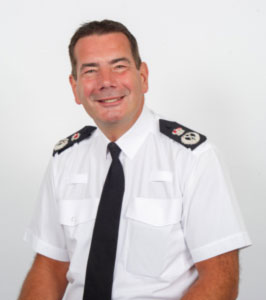 CC Nick Adderley has a keen interest in roads policing, which is a priority for his force.
The county of Northamptonshire has an extensive road network including the M1 and A14, upon which the local warehousing and distribution industry is heavily reliant.  The proximity to London and other large cities also brings with it the challenge of policing the roads to tackle serious and organised crime and terrorism, while maintaining safe and efficient roads for all road users.
In the short time he has been with Northamptonshire Police, CC Adderley has reintroduced a road crime team to target criminal use of the road network and this new team will work closely with our other policing units and officers to ensure that roads policing is the responsibility of each and every officer in the force.
Through his work with the NPCC Motorcycling Portfolio, CC Adderley leads the BikeSafe initiative. This national programme brings the police and motorcyclists together in a positive forum to inform and educate this vulnerable user group about collision causation and safer riding, and helps bridge the gap to further rider training schemes.
In his spare time Nick can often be found tinkering with either a classic car or motorbike, ably assisted by his golden retriever and a Haynes Manual.
---
Philippa Young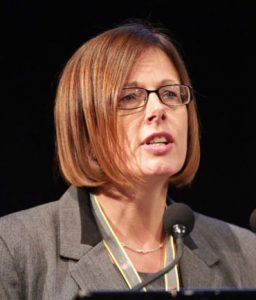 With more than 25 years' experience in the road safety profession, Philippa Young has managed both safety engineering and road safety ETP teams, as well as school travel planning teams in local authorities across the country. Having worked in local authorities for so long, Philippa has seen and managed many challenges with regard to how services are funded and delivered.
She was appointed group manager in 2013 and considers her team in Warwickshire to be a true integration of the four Es; combining expertise in data analysis, road safety education, training and publicity, casualty reduction, highways engineering and driver education services.
Philippa led on the Strategic Commissioning Review of Highway Services across Warwickshire when the local authority was considering the commissioning of all services. Her review advocated the continued internal delivery of services alongside the development of internal business models.
In 2013 Warwickshire County Council announced that it would be removing virtually all the revenue funding for Road Safety ETP work from May 2016. Philippa's team has introduced a series of initiatives to ensure that the service is maintained, including appointing a business development officer and charging for resources and services.
Philippa joined the Road Safety GB Board of Directors in November 2018, when she took up the post of vice chair.