The 2019 Fringe programme
The 2019 fringe programme will comprise two or three sessions running in tandem with the main programme.
---
Dr Neale Kinnear
Head of Behavioural Science, TRL
Presentation: A simulator study of driver distraction resulting from the use of music applications
More...
---
Kevin Wilcox
---
Sue Douglas
---
Duncan Ward
Roadharm Victim Support Co-ordinator
Presentation: Voice Road Harm
More...
---
Gerli Grünberg
Prevention Department, Estonian Road Administration
Presentation: EST - Everyone, Safe, Together!
More...
---
Nikola Floodgate BA (Hons)
Schemes Planning and Manager, Kent County Council
Presentation: Securing funding for safety remedial measures on the Major Roads Network
More...
---
Colin Clarke
Independent Researcher
Presentation: Effects of bicycle helmet wearing on accident and injury rates
More...
---
Lucy Marstrand-Taussig
Healthy Streets Adviser, Project Centre in London
Presentation: Measuring road danger: who poses most risk?
More...
---
Benjamin Smith & Michael Frearson
The Bikeability Trust
Presentation: The value and effectiveness of a National Standard for Cycling: how it underpins the DfT's Bikeability programme, and suggested further uses
More...
---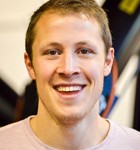 Dr Daryl Hibberd
Human Factors Consultant
AECOM Strategic Consultancy
Presentation: Using naturalistic driving data to inform behavioural change interventions
More...
---