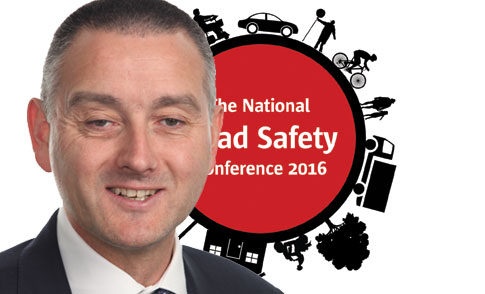 The latest confirmed presentation to be delivered at the 2016 National Road Safety Conference will explore how telematics data can be used to inform interventions developed by road safety practitioners.
The 2016 National Conference is being hosted by Road Safety GB South West Region in Bristol on 15-16 November and  is co-sponsored by Colas, Vysionics and Insure The Box. More than 150 people have already registered to attend the event and 16 companies will participate in the exhibition which runs alongside the conference.
The agenda will include sessions focusing on road user psychology, public health and road safety, and social marketing, social media and engagement.
Simon Rewell, road safety manager for Insure the Box, will deliver the latest confirmed presentation which is titled 'New drivers – the learning curve'.
Using telematics data obtained from policyholders, Insure The Box is able to examine driving behaviours in detail. Simon Rewell's presentation will discuss the behaviours displayed by novice drivers in the first three months after passing the driving test, and what this means for long terms driving habits. The presentation will raise questions, with the audience invited to consider and suggest possible solutions.
The presentation will also examine whether gender influences behaviours, and how telematics data can be used to inform interventions developed by road safety practitioners to positively influence young driver behaviour, and ultimately reduce crashes and casualties.
Founded in 2010, insurethebox is the UK's leading black box insurer, having sold more than 500,000 policies and amassed over 2.6 bn miles of customer driving data.
As the company's dedicated road safety manager, Simon works with local authorities and emergency services to develop and deliver road safety education in schools across the UK and Europe.
Simon also represents insurethebox as an active member of the Parliamentary Advisory Committee on Transport Safety (PACTS) and other forums.
Click here to register to attend the conference; click here for more information about exhibiting alongside the conference; or for more information contact Sally Bartrum (delegate registration and exhibition) or Nick Rawlings (speakers and agenda) on 01379 650112.